Nordic Ski Lab is a subscription-supported website with a large collection of instructional and demonstration videos that teach classic and skate cross-country skiing techniques.
We make the highly efficient and graceful techniques used by competitive skiers easier to understand and to learn. We use slow motion video analysis to break down the positions and movements of expert skiers in ways that help people ski faster and have more fun.
You'll meet many athletes and coaches inside Nordic Ski Lab. It's a team effort, but I'm the principal founder and main worker behind the scenes.
My name is Kim McKenney. I'm a Canadian cross-country ski coach who learned "race technique" as an adult, not as a young competitor.
The skiers I employ for our videos have almost all competed at an elite level, on the World Cup and at the Olympics. That's the kind of skiing I aspire to and that's the kind of skiing I teach.
I think the personality trait that helps me the most with my skiing and coaching is that I'm quite persistent. I spend hours breaking down movements into tiny pieces and gradually rebuilding them. For me, it's baby steps, most of the time.
That's also my approach for making ski videos. I try to break things down into simple, actionable steps that will help people reach new levels of efficiency in their skiing and bring their techniques closer into alignment with how the pros ski.
Here's more of my backstory, if you're curious:
I grew up cross-country skiing in Ontario. After school, my friend Cathy and I would strap on our skis and head out onto the golf course behind our street.
I had exactly one cross-country ski lesson growing up, on a frozen lake at a winter camp in Algonquin Park. Mostly Cathy and I just explored the golf course, looking for hills to go up and down.
In adulthood, I moved to Calgary, closer to the Rocky Mountains, where I spent more years skiing at a recreational level, in the front and backcountry.
Life twisted and turned, and one day my children joined a local Nordic ski club and started skiing competitively.
This was a huge revelation to me and I mark my introduction to the sport of competitive cross-country skiing as an important milestone in my life. I had never before seen people classic ski like these club skiers and I knew nothing about skate skiing.
I was immediately hooked and wanted to learn everything I could about classic and skate skiing. I took lessons and tried to inconspicuously listen to what my kids' coaches taught them.
Over the years I went to hundreds of ski races, gradually developing an eye for technique. Every time my kids practiced, so did I.
Learning to ski was a big challenge for me. I felt mystified by everything. And, of course, to this day, I still work hard to improve my technique.
Eventually I got into ski instruction and coaching, which I've been doing for 13 years. I enjoy working with both kids and adults.
I co-founded Nordic Ski Lab in 2016, along my son, Kai Lukowiak, who raced back in the day and is now a data scientist, along with Chris Jeffries. (Back then, we were called XC Ski Nation.)
Chris is a former member of the Canadian National Team. He retired as an athlete after competing at the Turin Olympics, coached university-aged athletes for many years, and is currently the High Performance Director of Nordiq Canada, our national sport organization.
Chris provided important technical leadership in our early years. He's no longer officially with Nordic Ski Lab, but his legacy lives on and you'll see him in many of our videos.
Additionally, I've hired many athletes and other coaches for our videos, which has helped me to stay current and to better understand ski techniques.
My goal with Nordic Ski Lab is to use video to make the classic and skate skiing techniques used by competitive skiers easier to understand and to break them down in ways that help people ski faster and have more fun.
There are so many ways to enjoy the sport of cross-country skiing. You can call what we teach at Nordic Ski Lab "race technique", "competition-style" or "performance skiing". It's not the only way to ski for fun, but it's my favourite.
If this style of skiing appeals to you, a Nordic Ski Lab membership might be a good fit.
It's also important that you enjoy learning from videos. You can check out our free videos on YouTube to see if you like my teaching style.
I hope to see you inside Nordic Ski Lab.
Happy Skiing!
Kim 💙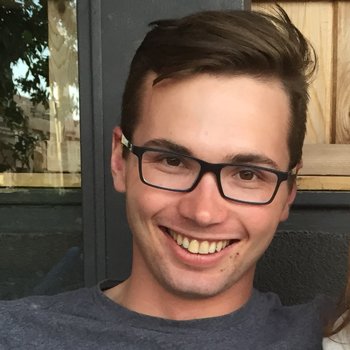 Kai is a consulting partner. He grew up racing while coaching athletes at various levels and ages. From young skiers who just want to have fun, to ambitious master's athletes with serious skiing goals.
Kai is an admitted nordic ski geek and loves studying all aspects of cross-country skiing. He has 8 years coaching experience and is NCCP certified. 
Besides Kim, you'll meet a number of other coaches, top athletes and experts from related fields in our videos. We also partner with Nordiq Canada to jointly produce videos.