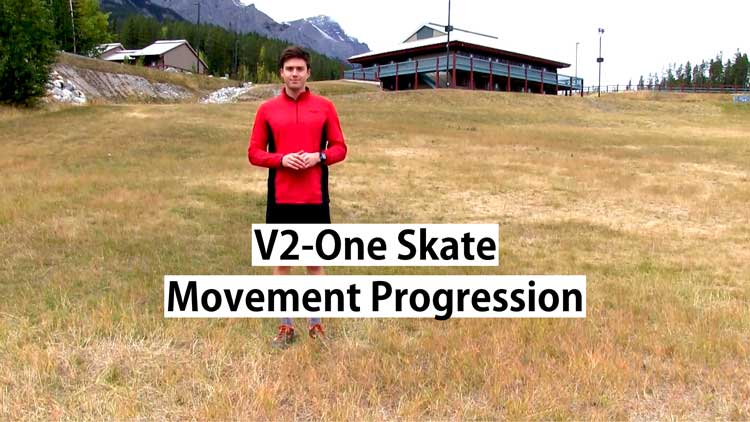 Course Overview:
This is a movement progression that teaches positions and movements which are similar to those used in V2-One Skate.
Beginners can use these exercises to learn the basic movement patterns for V2-One Skate. This is a terrific way to fast track skill development and get maximum benefit from your time on snow.
More advanced skiers can use these exercises to check their positions and challenge their strength, stability and balance in ways that should benefit their skate skiing.​​
Athlete Credit
Dominique Moncion-Groulx, born 1993, racing with the Alberta World Cup Academy. Notable results at the time of recording:
1st (qualifier and heats), 2017 Canadian Eastern Championships, Classic sprint
1st qualifier, 3rd heats, 2017 Canadian Westerns Championships, Skate sprint
3rd 2016-2017 Buff Sprint NorAm series
5th 2016-2017 Haywood NorAm series
Representing Québec at the 2015 Canada Winter Games in Prince George and winning a silver medal in the relay