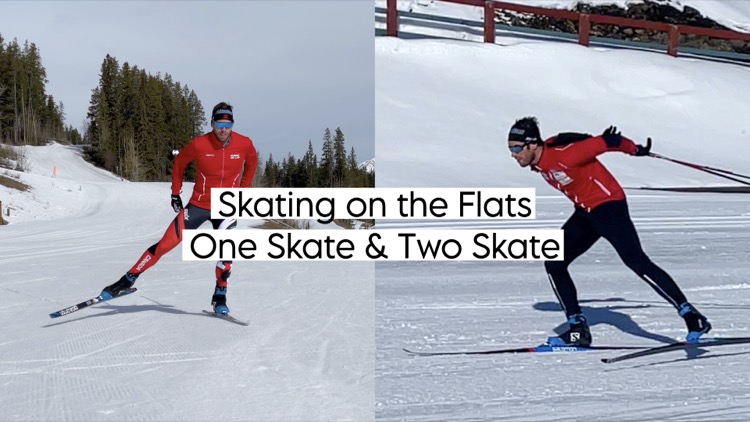 Course Overview:
Visit the Learn to Skate Ski Program Navigator to see how everything fits together >>>
In this course you will learn how to use the poles for:
One Skate Technique (🇺🇸 V2)
Two Skate Technique (🇺🇸 V2-Alternate)
Find demonstrations of these techniques in the Demo Library >>>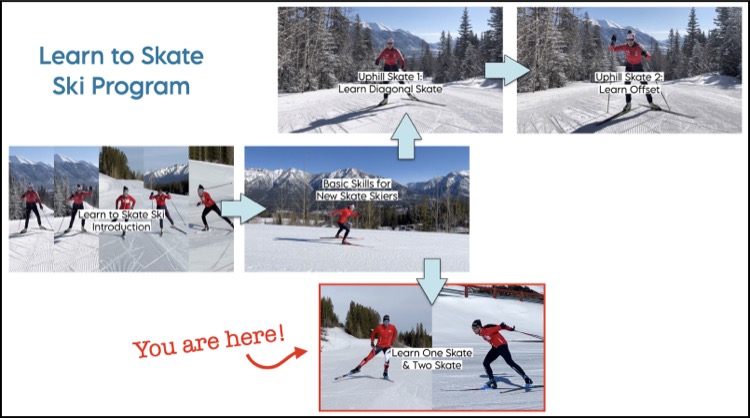 Prerequisite
This course assumes you can skate ski without poles on the flats and that you know how to double pole. Those skills were taught in Basic Skills for New Skate Skiers >>>
What to do after this course
When you first start this course, focus on One Skate, then take a break and learn the uphill technique called Offset (🇺🇸 V1) in the Learn Offset Course. (That's the second of two uphill techniques. The first was Diagonal Skate.)
After you learn Offset, return to this course and teach yourself Two Skate (🇺🇸 V2 Alternate). At that point you will know all the skate skiing techniques. Congratulations! That's an amazing accomplishment and you deserve a pat of the back 😃.
Next, check out the Skate Ski Drill library to learn how to advance your abilities in skate skiing.