If you're passionate about the sport of cross-country skiing and eager to receive personalized guidance beyond our member videos, you've come to the right place. The Technique and Training Program is the most comprehensive online coaching service we offer. It's checks these boxes:
Fitness
Technique
Accountability
Community
Members of this program get a completely custom training plan with ongoing support, along with technique instruction and feedback, in both team meetings and one-on-one video calls. You'll see improvements to both your fitness and your skiing efficiency.
This program provides maximum support, guidance and accountability, helping you achieve your best results in the shortest time possible.
Registration opens periodically, based on demand and coach availability.
Registration is on a first come, first served basis and is capped at 5 people.
Coach Jess Cockney
Nordic Ski Lab is pleased to announce that Cockney is the newest member of our coaching team.
Registration to join Jess's cohort opens in November 2023.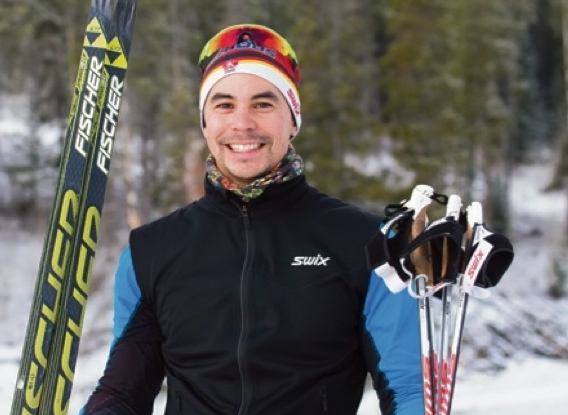 Jess Cockney is a two-time Olympian (2014 & 2018) and nine-time national champion with five top-10 finishes on the World Cup circuit.
Jess retired from the Canadian National Ski Team in 2018 to study kinesiology at the University of Calgary. At the same time, Jess began coaching his home club, Foothills Nordic Ski Club in Calgary, AB.
Jess combines his experience as an Olympic ski racer with his education in sport physiology and biomechanics to deliver personalized lessons and coaching for a range of abilities and goals in cross-country skiing. 
Jess enjoys helping athletes improve their technique skills through a unique mix of ski-specific lessons and non-traditional cues he brings from the worlds of track & field, volleyball and other team sports.
I cannot believe the results I am getting from this training program. I ran a 25 K today with lots of hills (ups and downs) and I cannot believe how great I felt during the race and after the race. Not only have I learned so much about nordic skiing technique and training, but I also have seen results in my strength and endurance in all of my activities from running to rock climbing. The training plan has been tailored to my interests and my coach is incredibly responsive when I need to make a change or have a question. I tend to be injury prone but my individualized training program is helping me get stronger without getting injured. By having a coach and a plan to follow, I feel that I can be more accountable and intentional about my training this summer compared to when I trained without a coach. I cannot wait to get on snow and see that my goal to race stronger is going to be achieved!
This is a truly personalized plan!.  At the start of the program I had a zoom session with my coach and she understood my goals and my constraints, and tailored the training plan exactly as I needed.  The training plan helped me get out of my rut of doing the same workout over & over. My coach watches my progress on Training Peaks and that helps keep me accountable.  I feel much more confident that I will start the next ski season in the best shape I can be.
How Registration Works
Registration to this program opens periodically, based on demand and coach availability.
Registration is on a first come-first served basis and is capped at 5 participants.
Each coach starts with a cohort of 5 clients, who form a "Team". Your teammates might not match you for age or gender, but they will share your commitment to self-improvement, your love of cross-country skiing, and your desire to improve technically.
Occasionally we may open registration to fill one or two spots, if a coach has more capacity.
We will announce registration to our email list. If you are a Nordic Ski Lab member (current or former) and you have not unsubscribed from our emails, then you will receive notice when we open registration.
Sign up to stay informed about program openings
What's Included
The Training and Technique Program is an ongoing service that combines a personal training plan with group and one-on-one video meetings, and repeats on a 4 week schedule.
2 Week Orientation Period
We'll help you set up your TrainingPeaks account and upgrade you to Premium at no extra cost.
We'll set you up with a generic starter training plan and help you learn how to use the TrainingPeaks app. You can also use this time to test your heart rate monitor or other wearable, if you choose to use one.
After filling out your initial survey form, you'll have a ~45 min welcome video call with your coach to discuss your current situation, exercise preferences and goals.
We also provide comprehensive support articles for getting the most from your training and your TrainingPeaks account.
Your coach is working hard behind the scenes, getting your plan ready to go.
Your training Plan will be delivered a few days before the start date so you have a chance to ask questions or make changes.
4 Week Training Blocks
The repeating 4 week training block period begins. There's one Team Meeting and one One-on-one Meeting per 4 week block. Furthermore, you and your coach will stay in contact through the Training Peaks app and via email so you can ask questions and get support as needed.
Pricing
Cancel anytime. Payments are non-refundable and there are no partial refunds. Prices are in USD.
$100 Initiation Fee
$325 every 4 weeks
FAQs - Training Plans & Meetings