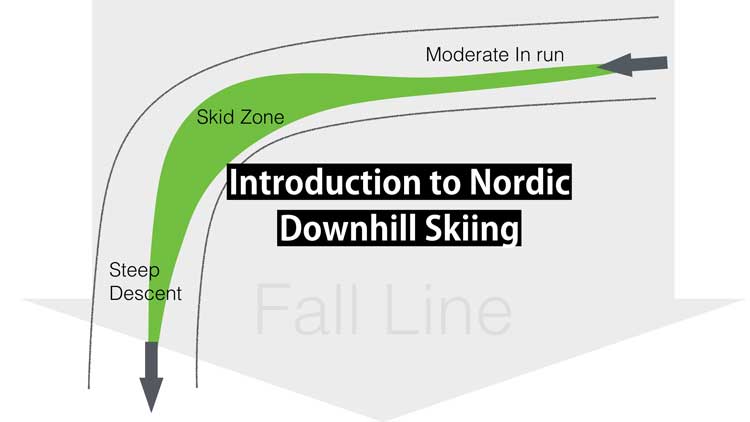 Course Overview:
XC Ski Nation has several resources devoted to nordic downhill skiing. This course provides a general overview of the basic techniques, discusses the unique challenges of nordic downhill skiing and compares alpine and nordic downhill skiing, which share commonalities but differ in important ways as well.
After completing this course, novices can work through the Beginner Hills Skills and Snowplow Skills courses. Beginners can also get started right away with Step Turns, at least on the flats.
Skiers at the intermediate and beyond level may wish to scan the beginner courses for skills they might have overlooked or for fresh ideas, but the Step Turns and Parallel Skidding courses will be most relevant. Many people under ski their ability and these course will help you get more pleasure and satisfaction on the downhills.